Who am I?
---
My Profile
I'm Elaine Dundatscheck Bindler, born June 20, in Poughkeepsie, NY. I went to Ramapo college and have a BS in Biology. Currently I am attending Rutgers University and employed as a Principal Library Assistant of the Technical Services Department of the West Milford Township Library. Basically that means I spend an average of 6 hours out of a 7 hour work day on a computer doing the following: writing press releases, word processing, linking books to the computer database, ordering books for the Library (not my choices unfortunately) and other techie stuff.
My interests include hiking, nature (including black bears obviously), knitting, sewing, archery, gardening, genealogy and too many other hobbies to list here. Many of you out there with more than one hobby know about UFOs or the UnFinished Object syndrome. Needless to say I have many UFOs.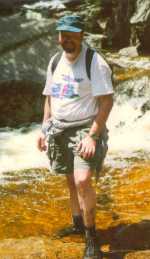 I'm married to man who's alter ego is an N-scale train dealer so you can imagine what the inside of our house looks like. Not that I'm complaining since I'm as bad with plants and seedlings! Lately, he has become certified as a webmaster.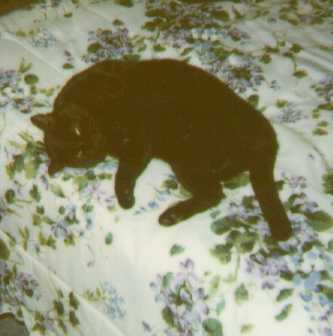 Currently I feed two stray cats, (they have adopted me for the winter) and have 12 budgies and a lovebird. Needless to say the birds have their own room.
...to search for truth is fine as long as one admits each has their own...
elaines_home_page.htm<Back to Elaine's Homepage